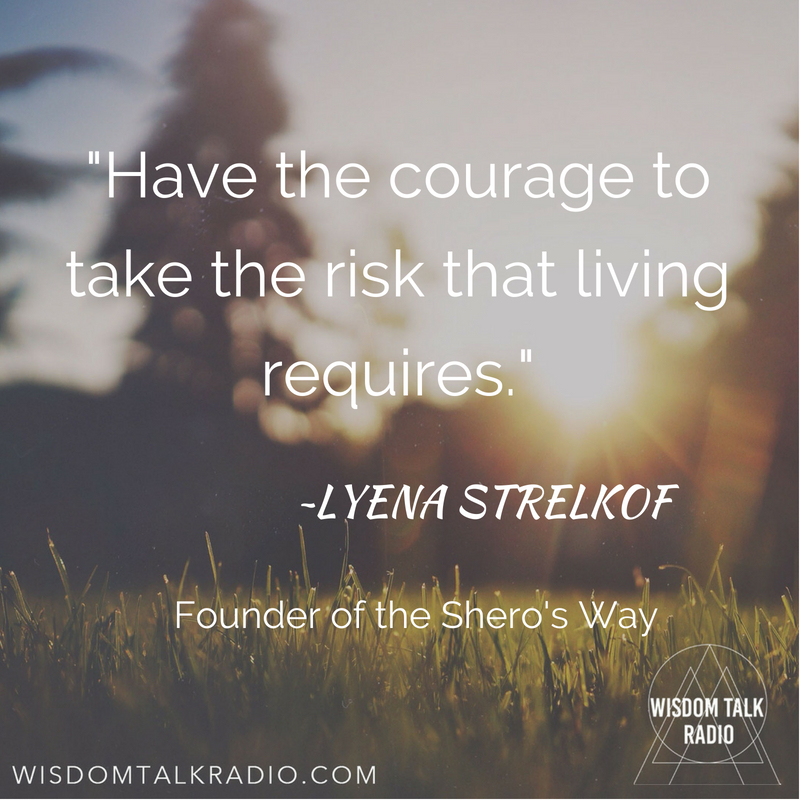 Join host Sabrina Fritts for a heart-opening conversation with Lyena Strelkoff who found that her paralyzing injury liberated her from the paralysis of life. 
Here's a link for Lyena's free gift  and discover why forcing yourself to "be positive" is making things worse.
Lyena Strelkoff is a transformation coach, storyteller, and speaker passionately dedicated to elevating the way humans respond to change, challenge, and adversity. When a hiking accident left her paralyzed at the age of 33, this lifelong dancer was surprised to see her so-called tragedy improving every aspect of her life, from her mental health to her personal relationships to her career. Inspired by this shocking -- and nearly immediate --  metamorphosis, she developed The Shero's Way™, a systematic, feminized approach to adversity that turns challenges into the catalysts that catapult us upward. She holds a Master's Degree in Human Development, coaches women nationwide, and leads private retreats and workshops. She is a contributing essayist to the popular book Dancing at the Shame Prom and the subject of an award-winning short documentary. She is also a critically-acclaimed storyteller whose autobiographical one-woman show, "Caterpillar Soup" has enjoyed five national tours and an honor by VSA Arts, an affiliate of the John F. Kennedy Center for the Performing Arts. Lyena has appeared with Jane Fonda, Marisa Tomei, and Rosario Dawson among others, and has been featured in newspapers across the country including the Los Angeles Times, heard on National Public Radio and numerous podcasts. 

You can find out more at https://lyenastrelkoff.com/
Sabrina Fritts is the founder of Living in Alignment and co-host of Wisdom Talk Radio