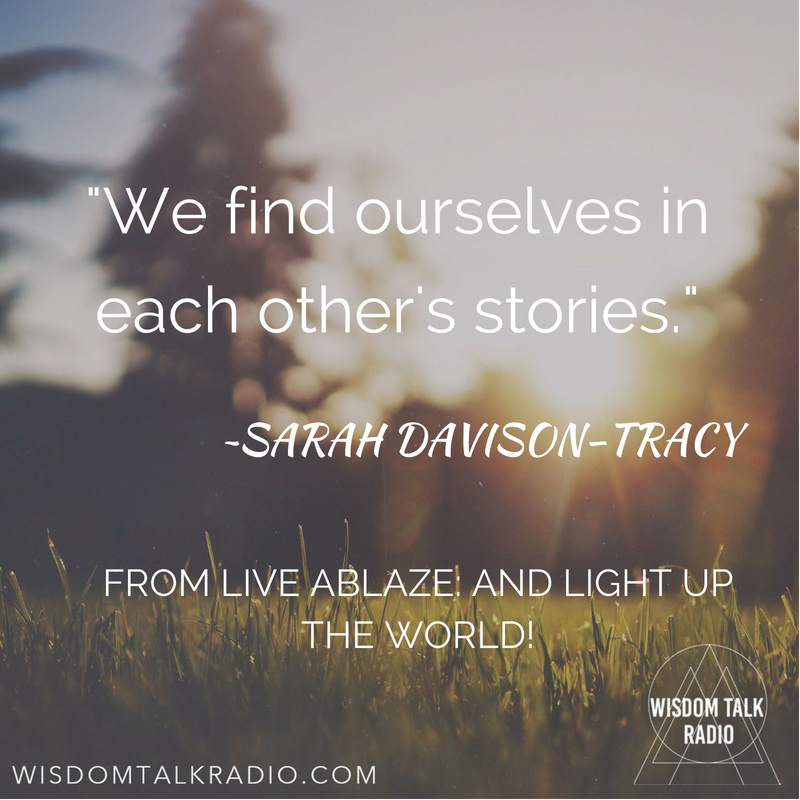 Join Host Sabrina Fritts for a delightful, soul-stirring conversation with Sarah Davison-Tracy. Whether traveling the globe or nestled in the backyard of her home in Colorado with her husband
and and two beloved children, Sarah is a devoted human rights advocate, author, speaker, and founder of Seeds of Exchange (
seedsofexchange.org
).
Seeds of Exchange is a collective
 of everyday people who are committed to light up the world so that a mighty difference can be made together. We do what we do because we believe that we belong to each other and that each and every person matters. We passionately work to make an indelible dent in global human rights and in one another's day-to-day lives.
You belong here.
We belong to each other. Let's 
standTALL
 together and light up the world.
Sarah has published two books, including Live Ablaze: And Light Up the World (
bit.ly/AmazonLiveAblaze
) and Soulfully Ablaze: A 40-Day Journey to Light Up Your Life (And the World) – (
bit.ly/AmazonSoulfullyAblaze
). 5% of book royalties are given to charities.
These books will meet you right where you are. So many feel low in inspiration and energy or high in overwhelm and stress. Others lack a deep sense of belonging, value, and purpose or are worn out with self-help attempts that don't seem to last. Join us for an adventure that will kindle a life beyond what you have dared to dream, make a powerful difference, and discover new ways to connect and find community.